Engine Components serving Rochester, NY
When you run an auto repair shop or engine parts store in Rochester, NY, you need a steady stream of new products coming in to satisfy your customers' needs. In order to maintain a good reputation with those clients, you also need to be able to source the products they request as quickly as possible. Unfortunately, this process can often be challenging and time-consuming, especially for engine components that are a bit harder to come by on a regular basis.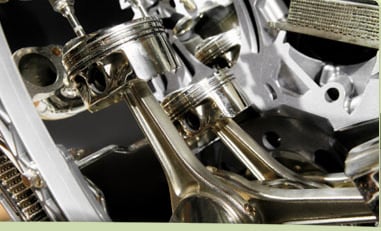 That's where we come in. Here at Buffalo Engine Components, we have a vast selection of used transmissions and other engine parts for you to choose from. We scour all of North America looking for these parts, which enables us to source products from all of the major vehicle manufacturers; including Ford, GM, Mazda, and Toyota, to name just a few.
We put each engine component through rigorous testing to verify its quality. We strive to only sell the best available engine parts, so you can have confidence that you made the right choice in working with us for all your transmission and engine part needs in Western New York.
In some cases, we sell full transmissions, making it easy for you to replace the transmission for your customer with minimal labor. That way, we can select only those engine components that will continue to work well for the foreseeable future. Quality is of the utmost importance to us, and we don't want to sell you anything that is sub-par.
Our associates are experts in engine parts and can answer any questions you may have about our products. We'll work with you to help you select the most appropriate parts for your particular needs and those of your customers.