Rochester, NY Ford Auto Parts
If you run an auto repair facility or auto parts store in Rochester, NY, you know how frequently you need to bring in new parts and components for your customers. However, finding and sourcing all of those parts can be time-consuming and stressful. Here at Buffalo Engine Components, we take all the hard work out of this process for you, enabling you to get all the parts you need in one place.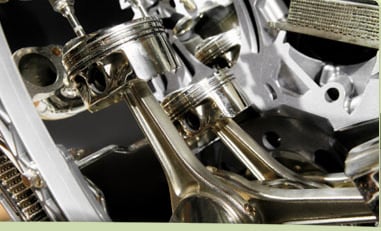 We obtain parts from a variety of popular brands, and Ford auto parts are among the most common. We seek out used transmissions and engine blocks all across the United States and Canada so that we can deliver the highest-quality Ford car parts to our clients in Rochester, NY and throughout Western New York.
If you are in need of Ford auto parts, we welcome you to browse through our selection. In some cases, we leave the transmissions whole, so you can drop them right into a Ford vehicle. In other cases, we break them down into their component parts, keeping only those that meet our stringent quality standards. This way, we can provide you with only the best Ford car parts for use in your business.
Our associates are highly knowledgeable about all of the parts we sell, both for Ford and for a variety of other brands. If you have any questions about our products, don't be shy about asking us for help. We are always happy to assist you. We'll be happy to build an ongoing relationship with your business to provide you with all the Ford car parts you need in Rochester and the surrounding areas. Get in touch with us today to get started.