Used Transmission Parts For Syracuse, NY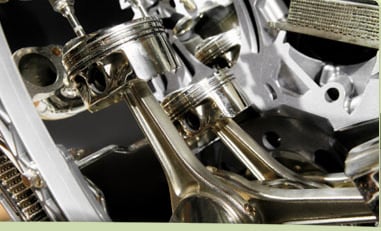 Sometimes, a vehicle arrives at your business and you just know it's missing something. It could be the way the timing belts whine on startup, the way the engine chugs, or trouble changing gears. A worst-case scenario is usually the transmission. If you're looking for used transmission parts, you're looking for Buffalo Engine Components. We have all of the parts you need to get an old transmission working like it's brand new, and we're one of the leading transmission parts suppliers in the state.
About Us
We were established in 1981, and over the nearly four decades we've been in business we've learned what it takes to become a top-notch used hard parts supplier in the Syracuse, NY marketplace. It's about more than simply buying and selling used transmission parts - you need to have an eye for details. You need to know which vehicles require which parts, and what common problems people might run into. Our friendly service and can-do attitude ensure that your business gets the used hard parts it needs when it needs them.
Our Available Used Hard Parts
As our business has grown, we've become one of the most popular providers of used transmission parts and hard parts in the Syracuse area. We offer affordable pricing on all the best new and used parts, and we provide fast shipping so you can get your parts immediately. Things we sell include:
rebuild kits
bushings
bands
torque converters
seals
technical manuals
gaskets
pistons
friction kits
and more!
The bottom line? If you're looking for a part to get a vehicle's transmission up and running properly again, there's a good chance that we sell it!
Visit Our Online Store
If you're ready to see what type of used transmission parts we have for sale, feel free to browse through our online store and compare our prices to our competitors - because you're not going to find better prices (or service)! If you need a helping hand, give us a call and one of our customer service representatives will be happy to answer any questions you may have.