Used Transmission Parts For Rochester, NY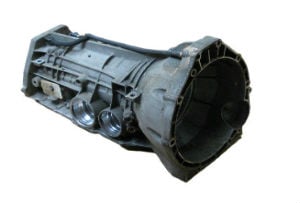 Established in 1981, Buffalo Engine Components is the premier supplier of used transmission parts, used hard parts, and automotive accessories in the Rochester, NY area. Our comprehensive selection of used transmission parts makes us the ideal transmission parts supplier for businesses that rebuild or remanufacture transmissions.
Excellent Hard Parts Availability
Buffalo Engine Components is a warehouse supplier that focuses on variety, quality, and availability. We keep used hard parts and transmission parts in stock most popular makes and models. Between used parts, aftermarket parts, and automotive scrap purchasing, we are able to ensure that we have the widest stock of available parts of any warehouse supplier in the Rochester area.
Everything You Need to Rebuild a Transmission
At Buffalo Engine Components we supply everything you need to rebuild a transmission except for the mechanic, including:
Technical manuals for multiple makes and models
Rebuild kits
Pistons
Gaskets
Torque converters
Bands and seals
Bushings
Friction kits
Our parts are made by the best names in the industry, like Superior Transmission, Sonnax, and Transgo. They have been inspected for quality and are always available immediately. Whether you are about to start a major project or need an emergency replacement part at the last minute, you will find what you need, when you need it when you trust Buffalo Engine Components as your transmission parts supplier.
Highly Competitive Prices and Helpful Service
At Buffalo Engine Components we prioritize the needs of our customers so they can provide the best service and prices to their customers. This is why we price all of our used hard parts and transmission parts competitively.
Furthermore, if you are having difficulty finding a specific part or simply need assistance for any reason, our representatives are highly knowledgeable about transmission parts and can provide any and all assistance you need finding the highest quality, most cost-effective part.
Your Source for Transmission Parts
If your Rochester business needs a reliable source of used transmission parts, contact Buffalo Engine Components today. As a local warehouse supplier, we can ensure that you always have the parts you need in a timely fashion, for a great price that you will be happy to pass along to your customers.