Used Transmission Parts For Philadelphia, PA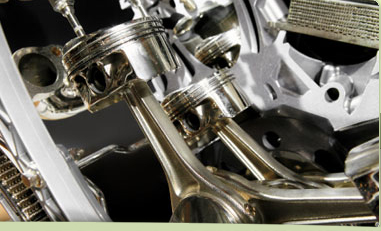 For your Philadelphia, PA automotive business, you likely have a regular need for car parts and equipment to work on your clients' vehicles. Here at Buffalo Engine Components, we are proud suppliers of used hard parts and used transmission parts throughout the region. When you need high-quality parts, you can count on us to be your dedicated transmission parts supplier in the area.
High-Quality Used Hard Parts and Equipment
We work with a wide range of original equipment manufacturers (OEM) and suppliers to source the parts that we warehouse and sell, so you know that you are getting the right used hard parts for your clients' cars. Before releasing each part for resale, we carefully inspect and test it to ensure that it meets our high standards for quality and ongoing usability. The last thing you want is to replace a defective or broken part in a client's car with another part that is also broken or defective, so we do everything in our power to ensure that doesn't happen.
Dedicated Customer Service
We take great pride in providing only the best used hard parts and used transmission parts, and our associates are always happy to help you out with whatever you need. We will gladly answer any questions you may have about or offerings and our quality testing process. We don't want you to have any doubt that you made the right choice in selecting us to be your transmission parts supplier for your automotive repair shop.
Service in Philadelphia You Can Count On
In addition to the used transmission parts and other parts that we have in our inventory, we also source automotive scrap metal, adding another facet to our business. We aim to be a one-stop shop for all your used automotive parts needs, helping your clients to get the parts that they need for their vehicles at more affordable prices.
Don't take your chances with used parts that might not be of the best quality. When you work with us, you are guaranteed to get usable parts that will withstand the test of time. Get in touch with us today to learn more about how we can help your business.