Used Transmission Parts Cleveland, OH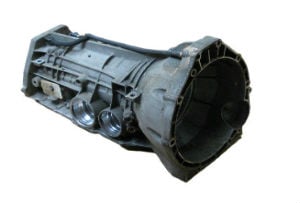 Looking for used transmission parts? We are the remanufacturing industry's expert transmission parts supplier for the Cleveland, OH area. Since 1981, Buffalo Engine Components has been buying and supplying used transmission parts. You need parts that are in good condition and that are right for the jobs you're doing. That's where Buffalo Engine Components comes in; we are a reliable, knowledgeable and professional company with the inventory you're looking for. We look forward to fulfilling your used transmission parts needs.
What We Do
Your business depends on quality transmission parts and services. You can trust that the pros at Buffalo Engine Components are sourcing quality used hard parts for your re-manufacturing or distribution company. Some transmissions are torn down and sold as individual components, while others are left intact and sold to major companies across the United States.
Used Hard Parts We Supply
We keep a large portion of the torn down "hard parts" components in-house, and distribute them as good used parts to local shops and website sales. You can see our current inventory available HERE. We do not currently offer any new or rebuilt transmissions that may be bought and placed right into your personal vehicle. These are used hard parts we supply. Call our shop at (716)-893-2661 and ask for Transmission Parts to see what our current inventory is:
Torque converters
Rebuild Kits
Bands
Bushings
Seals
Friction kits
Single steels
Valve body recalibration components
Pistons
Piston Kits
Shift kits
Pan Gaskets
Technical Manuals
Brands We Carry, Automobile Makes We Provide Parts For
Check out the various BRANDS WE CARRY - Superior Transmission, Transgo, Sonnax, Hayden, Mopar, AC Delco, Borg Warner, Honda OEM, Lubegard, Dacco, Total Transmissions, Chicago, Precision International, Aftermarket. Here are the some of the AUTOMOBILE MAKES we provide parts for (the list is not all-inclusive) - Acura, Audi, BMW, Chevrolet, Chrysler, Dodge, Ford, Honda, Hyundai, Jeep, Kia, Land Rover, Mazda, Mercedes, Plymouth, Pontiac, Saturn, Volkswagen. See more transmission types HERE.
Buffalo Engine Components - Reliable Transmission Parts Supplier
For used transmission parts in Cleveland, OH contact or call Buffalo Engine Components at (716)- 893-2661. Our experts look forward to helping you obtain the parts you need.